Planning for your Kenya travel?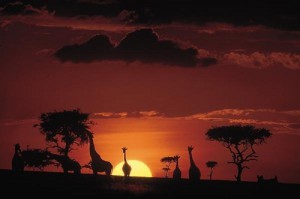 Having a wide range of safari options to choose from, we have some options for you to make a great selection of a perfect safari holiday
Key Considerations:
Accommodation
Parks & Reserves for the best wildlife experience
Choice for the Safari Transport
Safari Itineraries that suit you and your company the best
Ask questions to experts to get a safari advice from experts
Our understanding and expertise in organizing a one of a kind Kenyan safari experience is second to none. We combine several customized tour packages to cater different tastes.
We are delighted to offer you a lifetime experience from the 'Big Cats to the 'Big Five' from bird watching to the famous wildebeest migration. Feel free to contact our friendly staff anytime to help you in planning a successful holiday in Kenya.
Our goal is to deliver a personalized safari experience. We ensure that our clients get a tailored safari according to their requirements or needs. We recommend air transfers to your camps or lodges to maximize the tour experience.
We have eco-friendly camps located inside the parks. We offer 4×4 transports for exceptional view and accompanied by skilled tour guides.
Have a Jamboree travel by air or a driving tour to our luxury camps. Contact our friendly staff and arrange for a memorable safari holiday today.