Enjoy a cultural wedding in Kenya. Make your wedding, an experience like no other. We offer unique ways to make a successful wedding which includes offering services such as;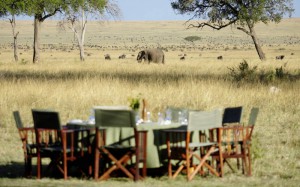 Assisting fully with the planning of your wedding

Organizing a private romantic lunch and dinner served in the wilderness

Wedding cake

Presents for the bride and groom

Indigenous floral decoration

Traditional dances and songs from the Maasai community

Blessings from Maasai elders

Photography (when required)

A bottle of sparkling wine
Are you in love and would like to give your partner an awesome safari getaway in Africa? Savannah Jamboree Travel will make this happen. We offer great private getaways where you'll enjoy without any disturbance. We also provide romantic dinner for two and bottles of sparkling wine. We are ready to offer you great services as per your request.
Safari Highlights
Spend your night in camps
Nature walks
Game drives
Photo sessions
Luxury camps
Enjoying game meat
Cultural dances and songs
Let your Love Flourish. Book with us Today to make it Happen.